Hey there everybody!  Since today is So Random Sunday, I'm going to tell you all about my back-to-school wish list.  Okay, so I really have not done much school shopping… I don't even have a fab first day outfit!!  So I'm going to have to go to the mall sometime this week…  Here's an idea of some of the stuff I really want!
      So first, I really want a pair of mid-length shorts because my school has a strict dress code where the shorts must reach the end of your fingertips.  For people like me with really long arms, it's so hard to find shorts that I can wear!  I'm hoping to catch some mid-length shorts on clearance for cheap!
These are on clearance at American Eagle for $39.95. Love them because they have the military vibe going which is super hot this season!
      Next, I want to get myself a pair of jeggings.  I mean they are basically the biggest craze right now… so I'll have to try them.  I'll defiantly need to try them on to make sure they look okay, though…
I really like these from Forever 21.  They are only $14.50.  I love how they are a classic color so they'll look great with anything!
       The next thing I really want is a good, skinny belt.  I'll use my skinny belt to cinch tops at the waist… I think it looks super cute and can make any old shirt look brand new again!
This belt from Delia's is only $9.99.  The classic color will go with anything and everything!  I like how small it is, so it won't overwhelm any outfit.
    Now on to shoes… I could really use a pair of new flats!  I am loving these in particular: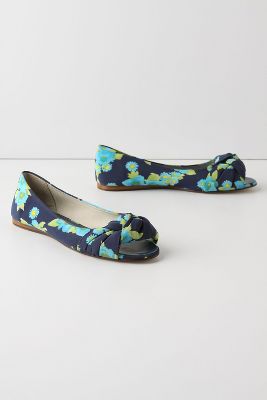 These are on sale for $99.95 at Anthropologie and I love, love, LOVE them!  I really want a pair of peep-toes because I don't have any and I love the colors and pattern!  The only problem with them is that they won't match that many outfits… so maybe if I see something like these for cheap, then I'll get them.
     I could also grab some boots that would be perfect for fall!
I love these boots from Forever 21.  And at only $22.80 they wound break the budget!  I think that they are the perfect height and the perfect color to match everything!!
    I also need a new school bag!!  I'm kind of unsure of what I want… Again, pretty please post ideas below…  Here's my idea:
I'm not sure how big this bag is… I need a very big bag for all my stuff!  But I love this bag!! It's only $13.93 from Abercrombie.  I love the olive stripes because olive is such a hot color this fall!  Olive is a great color because it's neutral and will look good with almost anything!  It will be able to carry me from fall to the end of school which wold be awesome!!
Okay, so now I really need a shirt to wear on the first day!  I don't know exactly what I want… so if anyone has any ideas please post a comment below!!!
Well, there's my wish list!!  I'll report back to you all after I go and give you the lowdown on what I actually buy!
Comment and subscribe!! <3
:)Kali